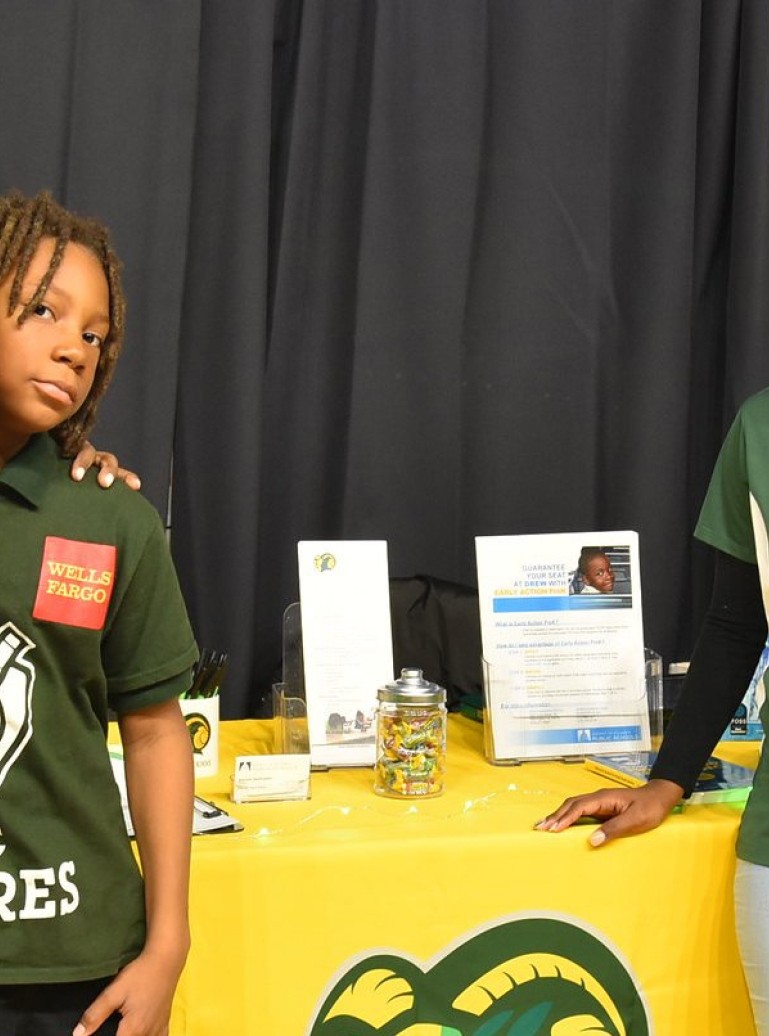 DCPS Principal Applications
We are looking for passionate and experienced principals and assistant principals to lead our talented educators for the upcoming school year.
Applications for SY 2023-24 are now open
Explore principal and assistant principal careers within our organization and schools.
I'm interested in learning more!
I'm not ready to apply, but I'm interested in learning more about the DCPS principal and assistant principal process, online application, and criteria.
The DCPS Principal Application Process
Our 2022-23 DCPS Principal and Assistant Principal
Applications are currently closed and will reopen in December.
Mark your calendars and come join the nation's best leaders and educators.
Initial Application

During the initial application you will be asked to provide a resume and an overview of your educational background and work experience.

Instructional Video Activity

You will watch a video of classroom instruction and answer a series of questions regarding the video.

Performance Task

The Performance Task allows candidates to showcase their ideal vision for student success and their success as an instructional leader.

Virtual Inteniew

Candidates who pass the Performance Task stage will be invited to a virtual interview day with DCPS leaders.

Senior Level Interview

Based on the recommendations from the virtual interviews, a selection of candidates will be invited to interview with the Deputy Chancellor and Chief of Schools.

Candidate Pool

After the Senior Level interview, approved applicants are placed in the applicant pool and become eligible to participate in Community Panel interviews at schools with Principal vacancies.

Community Panel

Community panels allow the school community to provide feedback to the Chancellor about candidate fit within a school community. They include school community members, parents, faculty, staff, and students.

Final Chancellor Inervew

Once the community offers their feedback the final candidates will meet with the Chancellor for their final interview.

Hiring and Onboarding

The Chancellor will make all final Principal hiring determinations.
School Leader Credentialing
In order to serve as a lead or an assistant principal in an elementary, middle, or secondary grade school in District of Columbia Public Schools you must have an Administrative Services Credential (ASC). Take a look on how to obtain an ASC credential from the Office of the State Superintendent of Education.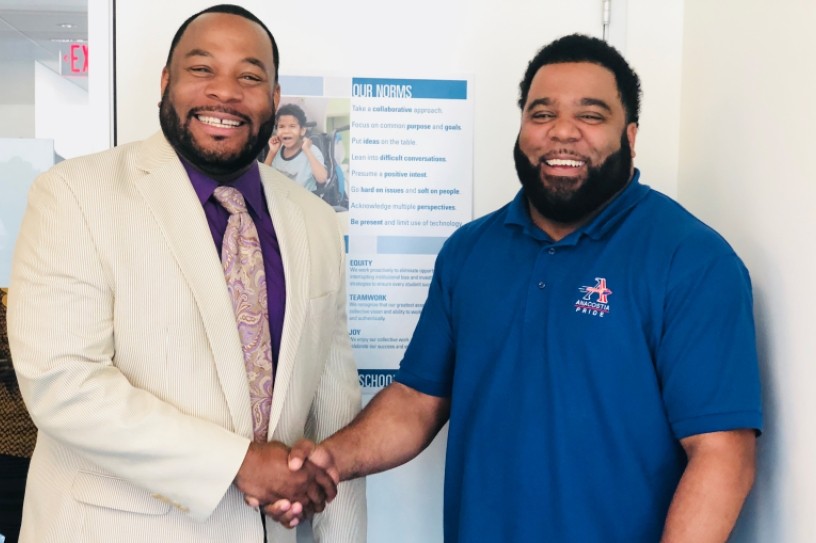 Essential duties and responsibilities
The below statements are intended to describe the general nature and scope of work being performed by this position. This is not a complete listing of all responsibilities, duties, and/or skills required. Other duties may be assigned.
Leading Instruction
Articulating a clear instructional vision with a school-wide focus on teaching and learning that is data-driven, standards-aligned and rooted in a belief that all students can achieve at high levels.
Implementing consistent school-wide instructional practices that are clear, results-oriented and research-based.Creating opportunities for ongoing learning and staff development that are informed by data.
Leading Operations
Executing results-focused school operations and resource management that ensure minimal disruptions to teaching and learning and promote the success of all students and staff.
Developing and maintaining a purposeful school culture that supports a safe and effective learning environment.
Aligning human resources to school needs, setting high expectations and effectively managing all school employees to meet school goals.
Leading for Increased Effectiveness
Focusing on evidence-based growth and results to drive the school towards annual and long-term goals.
Engaging school community members effectively to ensure all stakeholders are included in school improvement efforts.
Listening to and communicating with all the school's stakeholders; building successful interpersonal relationships with faculty, staff members, family and community members and students.
Managing the change process, including making tough decisions when necessary to move the school and students forward.
Engaging in constant personal learning, including the need to learn and adapt when faced with challenges and successes.
DCPS Principal Qualifications
The successful candidate is motivated by the mission to transform the DC Public Schools into the nation's highest performing public school system. This position offers the opportunity to have a profound and lasting impact on student learning and achievement.
Candidates must possess the following professional qualifications:
Applicants must obtain an Administrative Services Credential (ASC) through the office of the State Superintendent of Education (OSSE).
To obtain an ASC, at minimum, applicants must: EITHER (1) possess at least a master's degree, (2) have spent two years or more in a full-time, K-12 school-based position, and (3) have earned a passing score on the School Leaders Licensure
Assessment (SLLA) OR (1) possess a bachelor's degree and (2) have completed a state-approved program in K-12
Leadership/Administration. For a full description of ASC requirements, please visit OSSE's website: OSSE ASC
Requirements.
I am already am an assistant principal or principal and want to teach in DCPS:
We encourage candidates from anywhere in the nation with teaching and leadership experience to apply to become a DCPS principal or assistant principal. By law, all new school leaders at DCPS must have a DC administrative credential at the time of hiring. Take a look on how to obtain an ASC credential from the Office of the State Superintendent of Education here.
Start a Principal Application and navigate to the correct
school year for which you would like to apply.
Note you must register or log in before you can start your application.
DCPS Principal Application FAQs
How do you find DCPS Principal jobs near me?
Candidates interested in school leader positions can email @email for more information.
When can I apply for a DCPS Principal position?
The DCPS principal application for the 2023-2024 school year is now open. Apply here.
How much do DCPS Principals get paid?
DCPS principal salaries range from $120,611 - $183,328 depending on education and experience, with potential bonuses through IMPACT, our system for assessing the performance of school-based staff, teachers, and school leaders.
Can Virginia and Maryland school principals apply for DCPS principal jobs?
Yes! We encourage candidates from anywhere in the nation with teaching and leadership experience to apply to become a DCPS principal. By law, all new school leaders at DCPS must have a DC administrative credential at the time of hiring.
Health and Safety
This position is a safety-sensitive position. All safety-sensitive positions are subject to mandatory pre-employment drug testing in accordance with the Child and Youth, Safety and Health Omnibus Act of 2004.  If you are tentatively selected for this position, you will be required to submit to testing for illegal drug use prior to employment, and your employment shall be contingent upon negative test results. If you are appointed into this position, you shall be subject to mandatory random drug and alcohol testing throughout your employment.