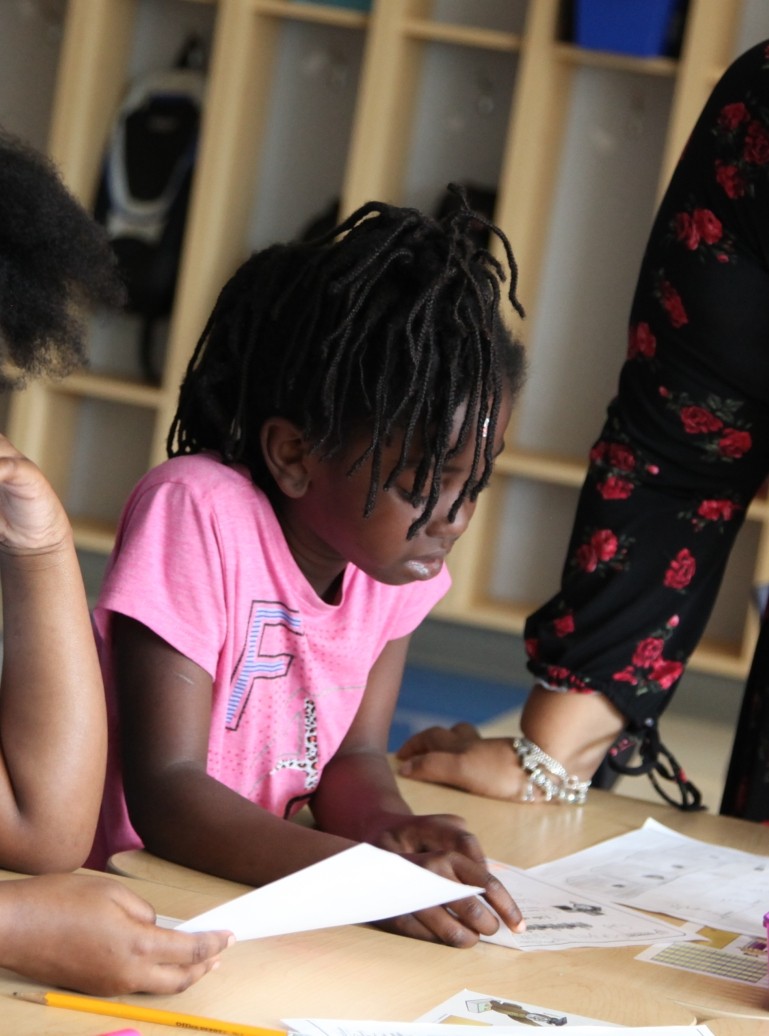 Professional Development and Education
We invest in our educators. DCPS supports teachers in their career development process. Our teachers are thoroughly prepared to be leaders in their schools and classrooms, and are prepared to take on future leadership positions.
Leadership Initiative For Teachers (LIFT)
Traditionally, many teachers have found that the only way to advance in their careers is to leave the classroom. The Leadership Initiative For Teachers (LIFT) at DCPS changes that. LIFT is a five-stage career ladder that provides high-performing teachers with opportunities for advancement inside the classroom, as well as additional responsibility and increased recognition and compensation.
At its core, LIFT is about honoring teachers as professionals, and making DCPS a place where teachers at any point in their careers can continue to learn and grow in an environment where they are respected and appreciated.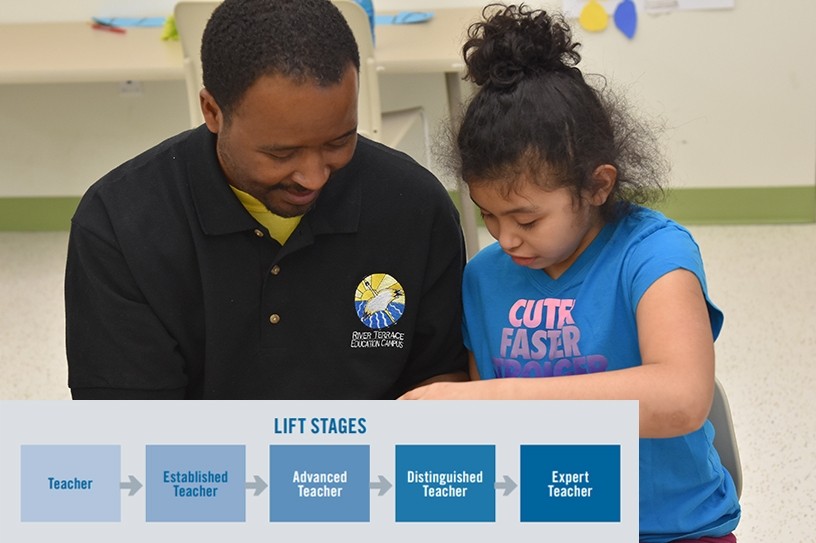 IMPACT: Evaluation and Feedback System
Great teachers are essential to student success. That is why DCPS teachers who earn Highly Effective ratings are rewarded with bonuses up to $25,000 and can earn up to $3.7 million over the course of their careers through IMPACTplus—DCPS's performance-based compensation system. By paying teachers what they are worth, DCPS excels at retaining its most effective teachers, particularly in its highest-need schools.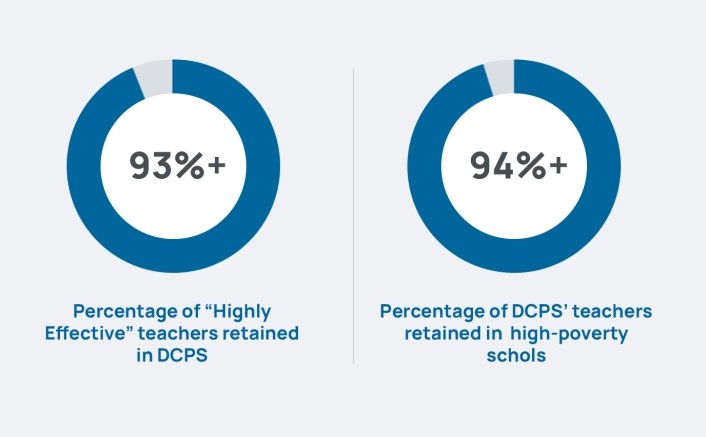 DC Teacher Residency Partnerships
DCPS teacher residency partnerships prepare recent college graduates, career changers, and outstanding paraprofessionals to be highly effective teachers in DCPS schools.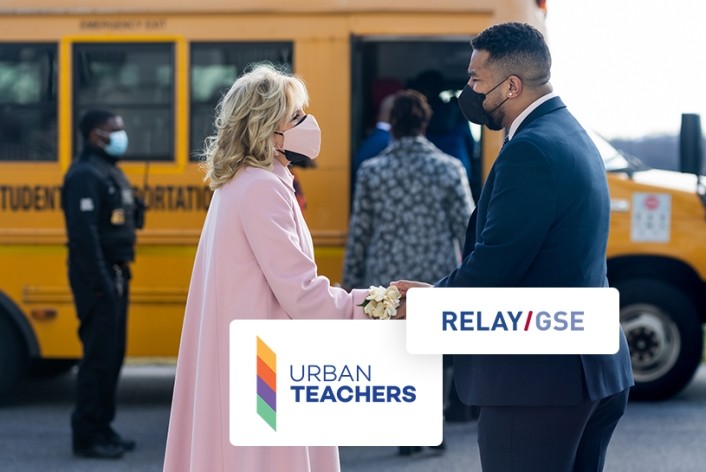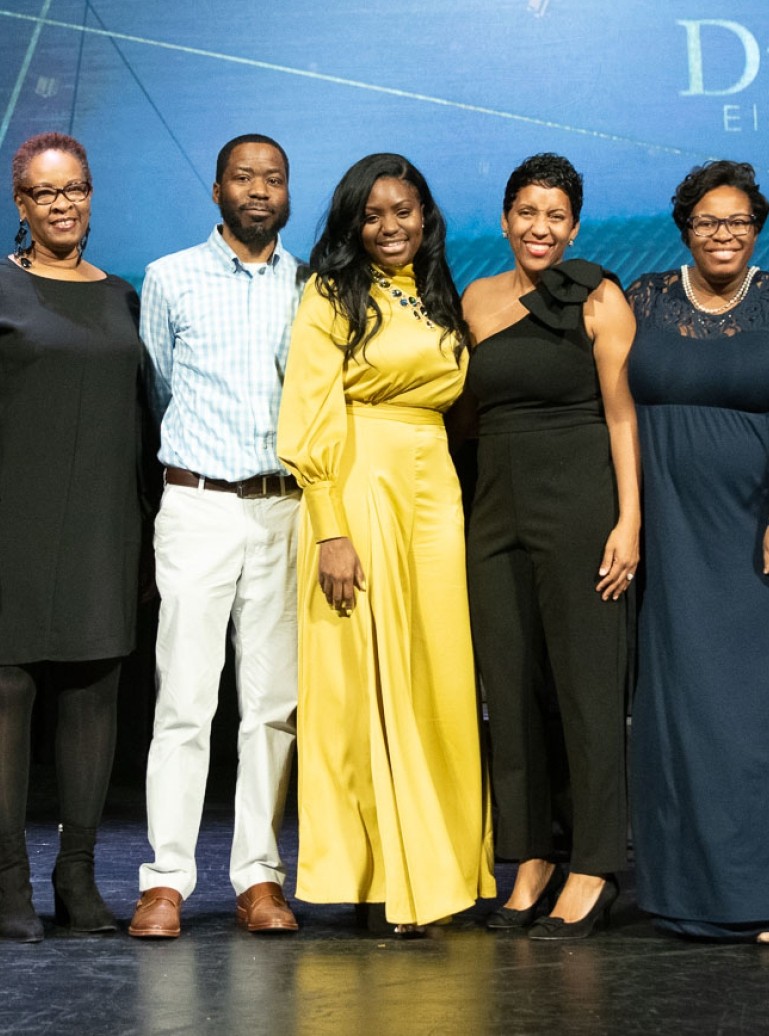 Teacher Leadership Recognition
Exemplary teachers exhibit their skills of leadership on a consistent basis. Teacher leadership is at the heart of transformation in any school and DCPS recognizes and empowers teachers to be champions of change.
LEAP Team Leader Program
If you love helping support teachers, come join us as a LEAP Team Leader. LEAP Teams will be led by educators who are experts in a particular content area. The team leaders can be a Teacher Leader (a teacher who teaches part-time and coaches part-time), an Instructional Coach (who coaches full-time), or an Assistant Principal (who coaches 75% of the time and supports other school-wide initiatives 25% of the time).
You can become a Teacher Leader through the Teacher Leadership Innovation (TLI) program, which offers excellent teachers the opportunity to teach for at least 50% of their time in the classroom instructing students and the remainder of their time leading colleagues. TLI Teacher Leaders will receive high-quality professional development and an annual extra duty stipend for fulfilling TLI Teacher Leader responsibilities. To learn more about this exciting initiative, click here.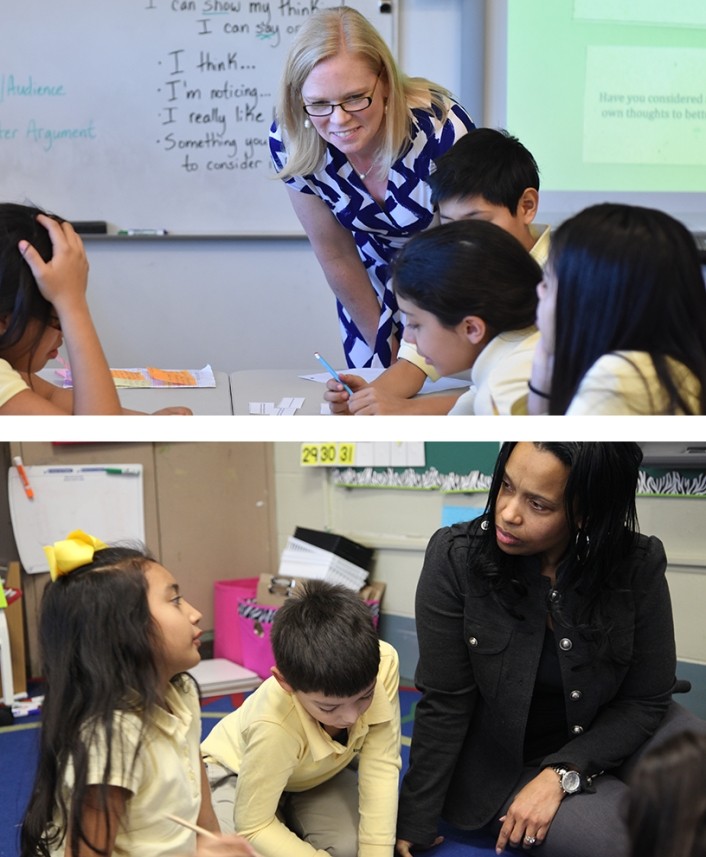 Rigorous Instruction Supports Equity (RISE)
DC Public Schools' mission is to recruit, develop, and invest in a talented, caring, and diverse team. We know that when teachers and leaders are given the tools, opportunities, and recognition to thrive, our students will thrive in school and in life. RISE — Rigorous Instruction Supports Equity — is a new program to support teachers, assistant principals, and principals and to build on our robust supports for DCPS educators.
Aligned with the belief that talent is a key lever for equity works to cultivate, support, and invest in educators at RISE schools. At its core, RISE is about honoring educators as professionals and providing opportunities to learn and grow.