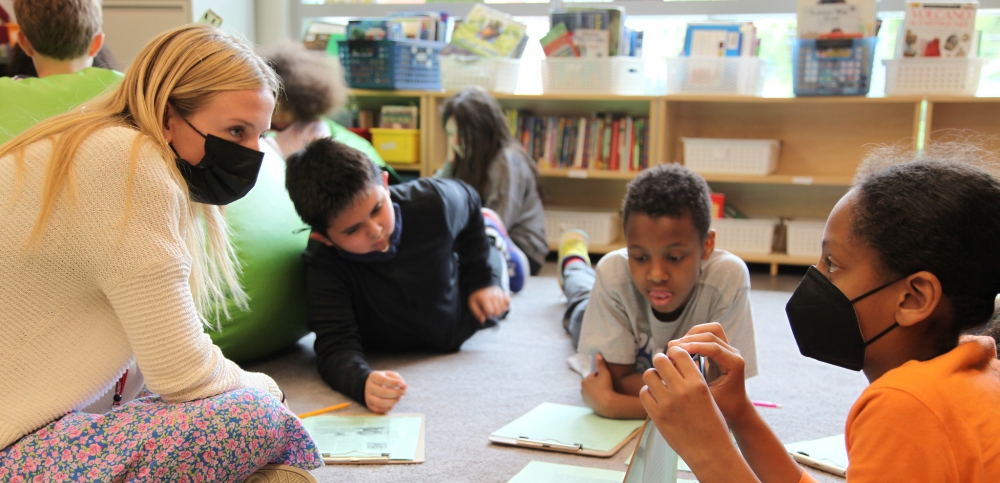 What are the Benefits of Becoming a DC Teacher?
Are you eager to kick-start your teaching career or take it to the next level? The DC Public Schools should be where you aim to be. With competitive salaries, a diverse populace, and generous benefits programs, DCPS has everything to be your dream school district.
At DCPS, you don't have to choose between doing what you love and making a great living. We believe teachers are highly skilled professionals and should be compensated accordingly. Small wonder, then, that a recent survey found that over 70% of DC teachers were happy with the support received from their schools and district.
Let's discuss in detail the various benefits of becoming a DC teacher: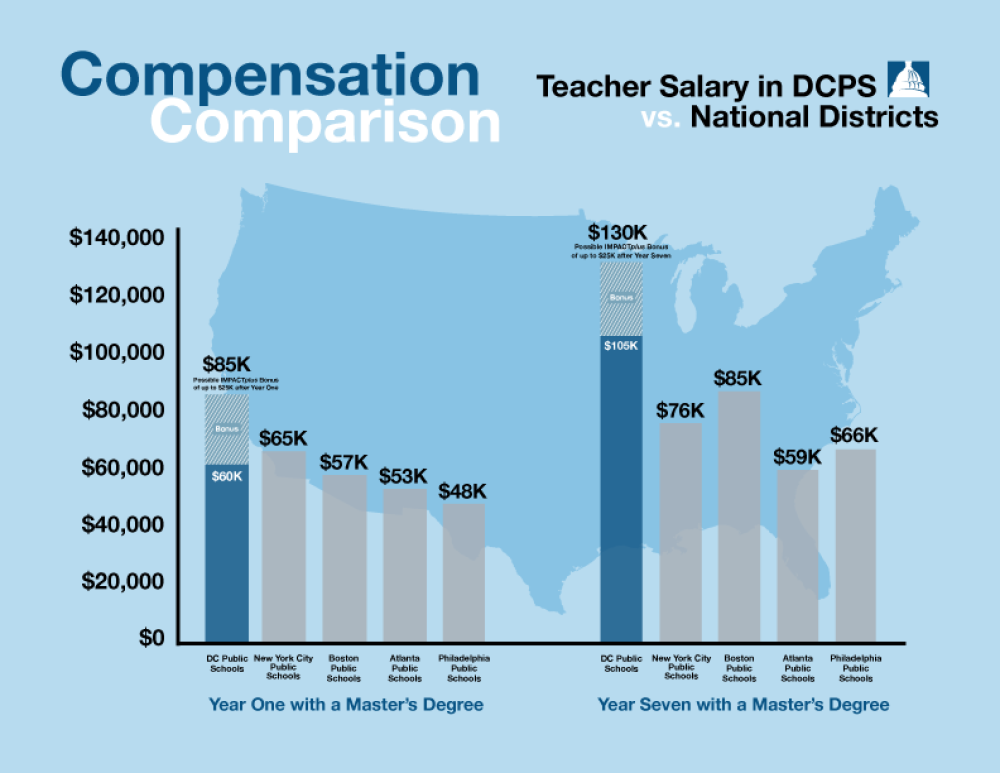 1. DCPS teachers are paid some of the highest salaries in the country
According to a report, the average salary for a first-year DC teacher with a bachelor's degree is $56,000, with the average pay hovering around $92,000. Teachers with a higher degree and more years of experience can make as much as $116,000. 
These salaries are much higher than what you'd be paid elsewhere. For example, the National Education Association notes that the average starting salary for teachers nationwide was $41,770 during the 2020-21 school year, $15,000 less than that in DC. 
The gap in salaries gets bigger as you climb the career ladder. A report shows that the average starting salary of an elementary school principal in DC is just over $131,000, 35% higher than that of an average public school principal in other districts nationwide.
For more information about compensation and benefits for teachers, please click here.
2. Join a school district investing in innovation initiatives
At every level – every step along the way – we are sending the message to our young students of color that they can achieve at the highest levels. Through two initiatives, Empowering Young Women as Leaders (Reign) and Empowering Males of Color (EMOC) we are supporting our Black and brown students, working to close the opportunity gap.
We believe that all students, regardless of background or circumstance, will graduate prepared for success in college, career and life. A key component of this success demands that DCPS students graduate as globally competent individuals; the goal of the DCPS Global Education program is to cultivate this global competence in all students.
3. Enjoy great benefits during your career and after retirement
The DCPS Comprehensive Benefits program won't just look after you while you're working. It will also have your back once you have retired. As such, you can be sure of having a safe and secure present and future, even if your life is met with unexpected events. 
While you're serving
Health Insurance: Regardless of the health plan you may choose, the cost of your health insurance premium will be shared with the District Government, contributing up to 72% toward the total premium cost.
DC Teachers Federal Credit Union: Like credit unions in other industries, the DCTFTU offers lower rates and higher saving dividends than most banks. It also gives its members the power to elect the board of directors.
Dependent Care Flexible Spending Accounts: Depending on the type of the FSA account selected, you'll be allowed to deposit a specific amount of your annual pre-tax income for eligible out-of-pocket expenses (health, dependent care, etc.).
Paid Time Off: Our paid family leave (PFL) provides eligible DC government employees with up to 8 weeks of paid leave. One that can be taken within a year of a child's birth, placement with an employee, or looking after a family member.
Click here to learn about other benefits
When you're retired
Retirement Savings Plan: Starting from day 1 of your employment, you'll receive basic, life-term insurance coverage unless you opt out. You can also purchase additional insurance coverage of up to five times your annual salary.
Teachers Retirement Plan: This plan automatically enrolls eligible teachers who are required to contribute 8% of pre-tax income into the plan. You can access the plan balance upon retirement or leaving DCPS.
The 403(b) Retirement Account: Eligible DCPS employees can use this plan to top up their contributions to retirement plans. Bear in mind, though, that your employer won't be contributing to this plan's balance.
Click here to learn about other benefits
4. Change the path of public education
No traditional public school district in the nation has closed the achievement gap between students from low-income backgrounds and their more affluent peers. Individual schools have done it. Some charter school networks have done it. But DCPS is going to be the first large urban school system to do it.
Today, we're at the cutting edge of education reform, doing the work that most districts are just talking about.
It all starts with a simple idea: make great teaching the priority. We aim to give every student the chance to learn from an excellent teacher – and defy expectations about what our students are able to achieve.